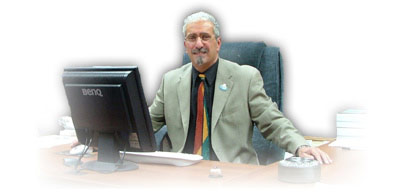 Our Mission:
To provide an opportunity for a better life through unique, high-quality products, excellent compensation and business integrity.
I was introduced to the amazing world of network marketing in 1988 by my friend, Charlie Umphred. We have been partners and full-time network marketing professionals from 1989 until we opened the doors to Scent-Sations in the Fall of 2002.
I really love the fact that in network marketing you get to "wake up when your eyes open not when some silly alarm clock tells you to"... PLUS you get to work with motivated people from all over the world!
I was never able to reconcile the fact that, although most good network marketing programs have excellent products, their wholesale pricing never really allowed distributors to make enough money by simply selling products to customers!
In other words, if the distributors in my organization were not sponsoring other distributors into their respective program, they were unable to put badly needed money in their pockets daily.
I told Charlie that someday we would find a company with integrity that had a good product(s) that people could retail for daily money and also develop a downline organization for residual income.
Then one day it happened... but not the way we ever expected it to happen! Instead of finding a company we BECAME a company!
I was doing a fundraiser for my son's basketball team selling paraffin scented candles manufactured by a local candle-maker. The kids sold about 1,400 candles, they smelled incredible, and everyone was commenting on how great they were.
When the candles were delivered the "candle-makers" Lynn and Carmen Milazzo asked me if I was still involved in marketing. When I answered "yes" Carmen told me that they had developed a new candle made of alternative ingredients and he was looking for some advice on the best way to market the product.
I asked Carmen what was so special about his new "alternative" candle and he started telling me about his desire to make a candle that had all of the positive benefits of scented candles and none of the negatives of scented candles.
His main focus was to create a candle using materials that addressed soot damage in homes. He told me about a candle made from natural wax that was practically soot free, burned longer than most paraffin candles and could be cleaned up with hot soapy water...
The "Entrepreneur" in me got extremely excited and I called my partner, Charlie and told him that we were going into the "candle business!" You see, I have a good friend who has made a fortune in business and he once told me that, in his opinion, the best way to succeed was to find an existing business and improve upon it. When I did my research and saw how huge the scented candle business was and realized this kind of candle represented new and "better" technology, well, the hair literally stood up on the back of my neck!
In September, 2002 Carmen, Charlie and I formed Scent-Sations, Inc. with the goal of putting Mia Bella's Natural wax candles in the homes of every candle burner in the USA, Canada and eventually the world!
Our Goal at Scent-Sations, Inc. is to empower anyone to work part time from his or her home to build a local, regional, national and eventually an international business by showing our products and our business plan.
AND... if he or she was never able to recruit a person he or she can always earn money by retailing our products!
We KNOW that those who want to focus their efforts on building an organization of distributors are going to be living the life that most only dream about, BUT we are proud that our lucrative retail program helps put money in people's pockets daily!
Scent-Sations is perfect for anyone! Some people join just to save money on product purchases. Some join to make extra money each month while others are looking for a new, exciting career where they can be their own boss and have unlimited potential!
Scent-Sations is the little company where you can dream BIG dreams. We invite you to join us...you wont regret that decision for a single day of your life!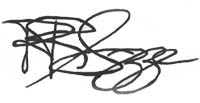 Robert Scocozzo
CEO of Scent-Sations, Inc.
bob@scent-team.com