American Red Cross Fundraiser
Scent-Sations Inc, Wilkes-Barre, Pa has teamed up with the Red Cross to raise money for Service to the Armed Forces (SAF) program.
Scent-Sations Inc has been creating Mia Bella's natural wax candles and flameless scented products for 16 years. Customers worldwide tout Mia Bella's as the "best performing scented products in the world!"
Scent-Sations Inc will donate 40% from every sale of our Freedom hand painted simmer pots and selected Mia Bella's scented melts to support the Red Cross's Service to the Armed Forces (SAF) programs from May 26 - November 13, 2017. Shop now and support these programs to help us give back to the men and women who serve our country..
The Service to the Armed Forces (SAF) program dates back to the establishment of the American Red Cross by Clara Barton in May 1881. Not only did the "Angel of the Battlefield" risk her life tending to soldiers wounded in the Civil War, she bolstered their morale by writing letters for them to send to their families. Today's American Red Cross workers proudly carry on this tradition through the SAF program, which serves as a critical line of communication between the U.S Armed Forces and their families.
The American Red Cross SAF program supports military personnel, veterans and families across the country and around the world. The SAF mission is supported by thousands of Red Cross volunteers, ranging from civilian to active duty. Today, one in five U.S. adults or their family members have benefited from Red Cross Service to the Armed Forces.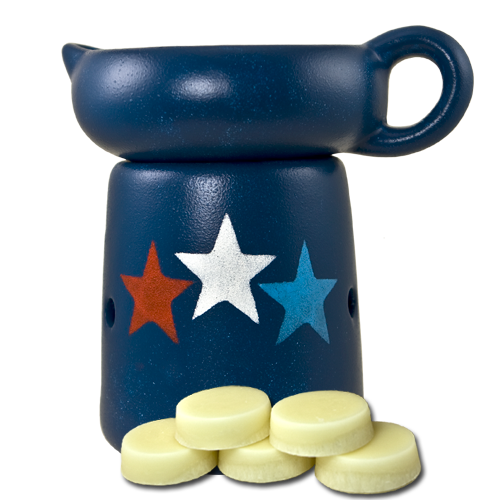 Freedom Simmer Pot
Please allow 3-4 weeks for delivery
Shop Now!
American Red Cross Service to Armed Forces and Veterans Programs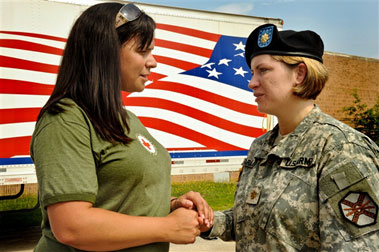 The American Red Cross helps members of the military, veterans and their families prepare for, cope with, and respond to, the challenges of military service.
The Red Cross has served more than 1 million military families since 9/11:
Volunteers provide home comforts and critical services on bases and in military hospitals in the United States and around the world:

We support military families during deployments and emergencies
We continue serving our nation's veterans after their service ends
Every day, the American Red Cross provides 24/7 global emergency communication services and support in military and veteran health care facilities across the country and around the world.
Here's a brief look at a few of the Red Cross services and their reach in the past year: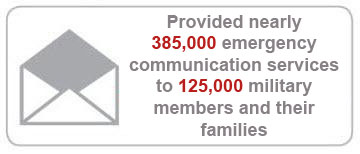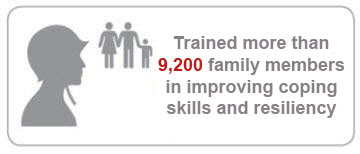 The American Red Cross name and emblem are used with its permission, which in no way constitutes an endorsement, express or implied, of any product, service, company, opinion or political position. The American Red Cross logo is a registered trademark owned by The American National Red Cross. For more information about the American Red Cross, please visit redcross.org.